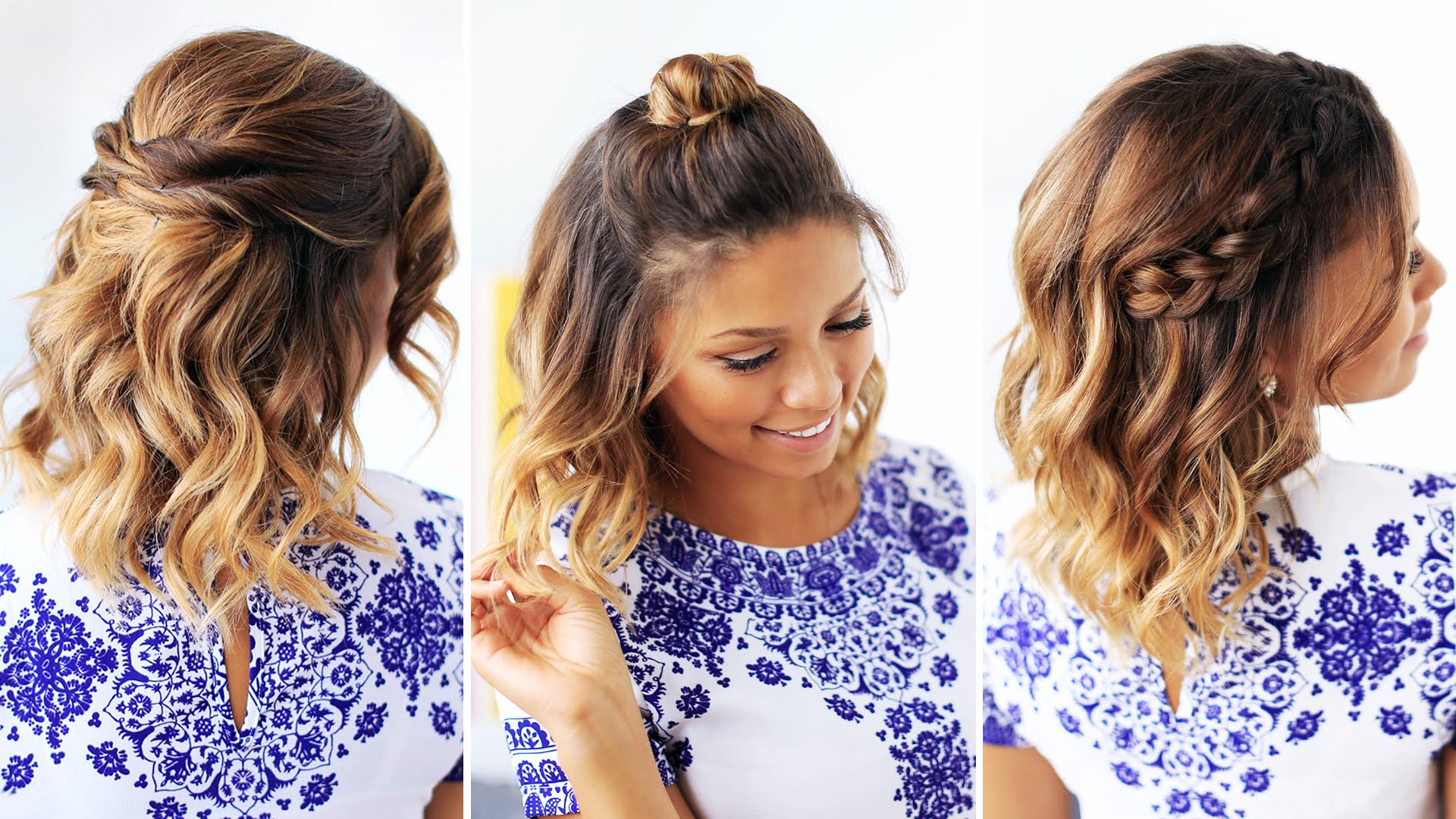 3 Easy Updos for Medium Hair to Do by Yourself
It is a huge misconception that people with medium length hair can do nothing with their hairstyle except wearing it smooth and straighten.
Looking for interesting, easy updos for medium hair to do yourself every day? Tired of boring ponytails and ordinary buns? Then, we definitely have something unique to share with you. Don't worry, most updos are easier than they look, even if you have thin hair of medium length.
Best Hairstyles for Medium Length Hair
In fact, a medium hair is a perfect length to work with as it is neither too long nor too short to create looks of different styles. You can almost do any hairstyle with it. So, what we recommend are 3 easy updos for medium hair to do yourself, which won't take more than 5 minutes each. They are just perfect for medium length, so you don't need any hair extensions as many people recommend when it comes to short hair. These hairstyles will work even if your hair hits the collarbone or you have a shorter bob.
So, let's get started.
Floating braid.

Firstly, curl your hair and comb it back. Then, pin up a section near the crown part. Leave some pieces near the face. Secure that back section with two bobby pins. Take a small section of hair from that one, which you've left near the face, divide it into three sections, braid the outer lock under the middle piece, adding a new section to a top strand and braiding it under the middle one. In other words, just follow a basic Dutch braid. Then, soften it a little bit. Secure everything with several hairpins;
Ponytail with a braid.

Take a small part of hair from the very front of your head and divide it into three equal parts. Do a French braid. You're not required to be too perfect with it. When you reach the back, secure it with a hair tie and place criss-crossing bobby pins just behind it to make the ponytail poofier. That's all;
Half bun.

This hairstyle has been a trendy one already for a couple of seasons. It looks cute, but at the same time, it is very easy to do with both straight and curly hair. So, take the top layers of hair, smooth them, and secure with an elastic band. On the last pass through the elastic, don't pull hair all way through, leave it, and wrap the tail around the small bun. Secure the ends of it with three-four bobby pins. You're ready. Half buns look great with almost any outfit, so you can do them for work, college, or even a wedding party.
Which of these hairstyles do you like most? Which one are you going to recreate first? Don't be afraid to experiment with your hair. It's so much fun.