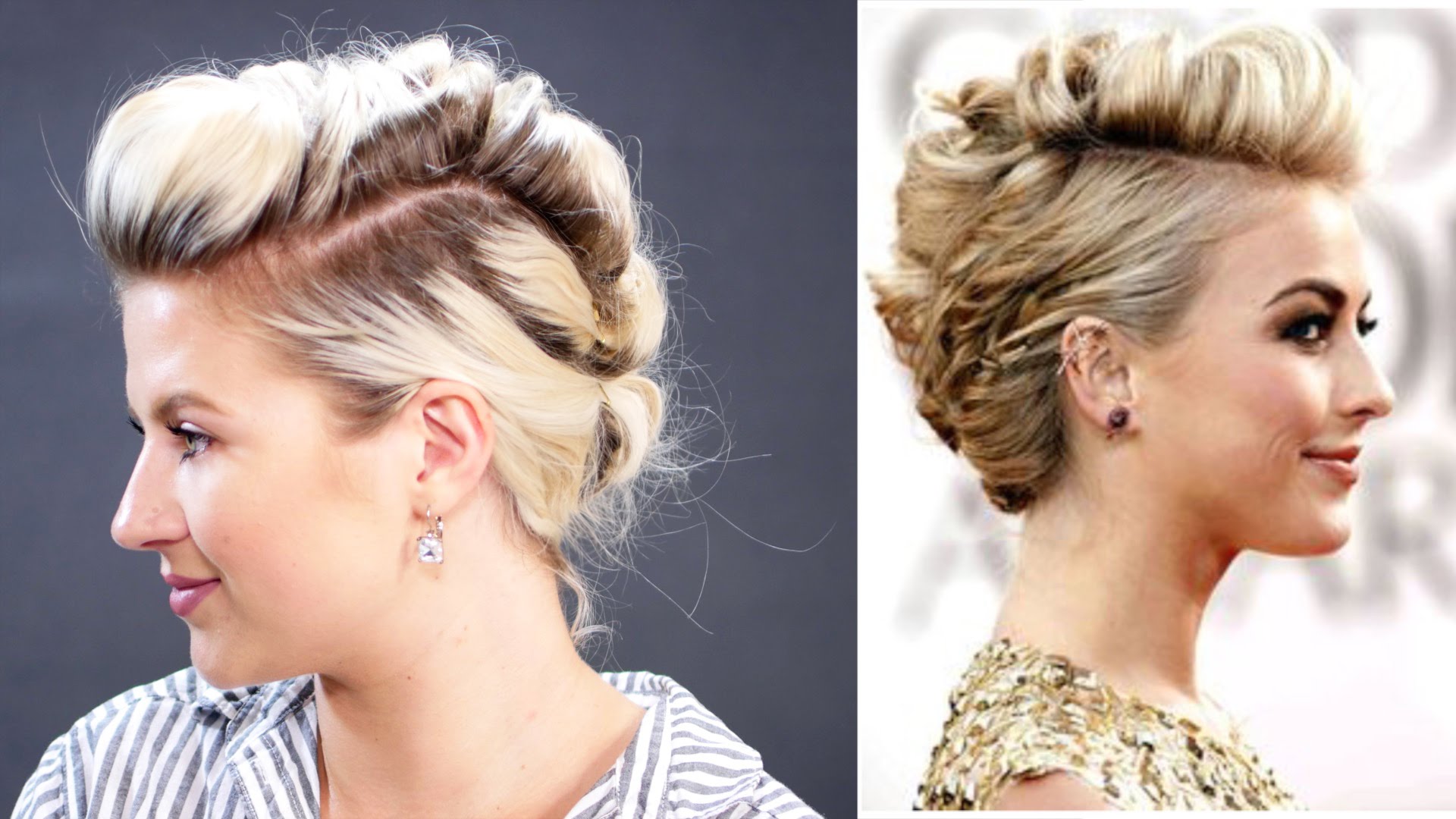 Discover Beauty & Sensitivity Of Female Braided Mohawk Updo
"Mohawk" hair style which adored by both men and women is now on the peak of popularity. Braided mohawk updo is just great for females because it helps to transform an ordinary braid into something catchy and fancy.
The Origin Of Hairstyle
Those who choose mohawk based haircuts do not always knows its meaning. In fact, it appeared in the native American tribes, where the warriors shaved off their hair and left a strip along the top of the head. They believed that this would allow them to become more successful in battles. The strength of conviction was great, so soldiers from other tribes borrowed this scaring hairstyle. In the 50s of the last century, the guys began to wonder how to make the Iroquois. Today girls do not lag behind them.
Iroquois became part of the punk culture, jazz, so it was done by those who wanted to emphasize the involvement in the youth and music realms.
Now there are no limits, so many people want to learn how to make a creative hairstyle in order to bring a twist to their image. The option with braid is more elegant than the ordinary Iroquois. If you want to achieve the effect of shaved temples, do this with styling. Creative weaving at the temples looks so sensitive! Tight braids are an option for curly hair.
Mohawk Hairstyle Is Very Diverse:
wide;

narrow;

wicker and other options.
Some variants require a professional approach, while other can be done just at home. The peculiarity of this braided hairdo envisages it doesn't need to shear hair. Girls with long locks can make it with the help of gels and sprays of strong fixation. It will for sure be suitable for those who work in  reputable companies and have to follow the dress code. You can do your hair in such a way for going to a disco, a concert, and a party. It can be combined with elegant dresses, torn jeans or leather jackets.
Basic & Simple Steps
We learned the features of the hairstyle and what it means. It's time to understand how to do it.
To create a female creative hairstyle, try to build mohawk. You will need:
a hairbrush;

hairpins,

elastic band,

curling iron;

styling hair sprays.
With proper skills, to arrange long locks into Mohawk updo is a simple process. It will take about 15 minutes:
Comb the hair; gather it in a high ponytail.

Wrap around a small strand to hide the elastic band.

Fix it with a pin.

Divide the hair into wide locks, curl it with a hair-crimping iron, make a braid, place the upper lock to the forehead and fix.
Without a doubt, you head now looks very refined. The secret is it is made on the basis of a haircut, in which the strands extend from the nape towards the forehead. It can be not one braid, but several braids. Such style can be appropriate even for wedding because it make a woman very special. If you are a bold personality with great imagination, just try this as soon as possible.